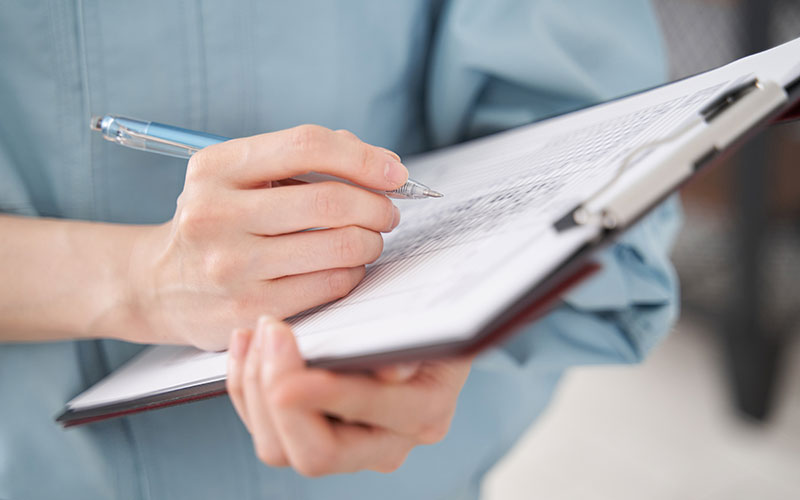 13 Jul

Finding The Best Home Inspector

When it comes to something as valuable as your current or future home, it's crucial that you find a qualified home inspector you can trust to get the job done right.

Though it may seem appealing to choose the home inspector with the cheapest bill, you could be leaving yourself open to a number of negative experiences, from waiting weeks to hear back from your inspector to even receiving inaccurate results.

That's why it's important to take the time you need to find the home inspector that will work for you. Luckily, we've established a must-have list for choosing your next home inspector so you can rest easy knowing you and your family are in good hands.
Here are five ways to find the best home inspector:
Look For Certifications:

Before adding someone to your list of potential inspectors, be sure to check that they are licensed and certified. This will not only prove they are legally able to inspect your home, but that they have the knowledge, training and experience to do so as well. We also recommend going with a home inspector

who is a part of a professional organization such as the

American Society of Home Inspectors

or the

International Association of Certified Home Inspectors

. Being a part of an organization shows they meet certain criteria which can be beneficial to your inspection.
Consider Their Experience:

As well as having all the right certifications, you'll want to hire an

experienced home inspector

with several years of practicing in the field. By choosing someone with more experience, it is more likely your home inspector has seen a variety of homes and is familiar with different signs of complications or infestation.



Read The Reviews:

Once you've narrowed down your search to a few home inspectors, be sure to read their

reviews and testimonials

to ensure you're choosing the right one. As well as reviews on their website, check out their reviews on Google or social media to get a good idea of how your prospective inspector operates, what clients love about them and how thoroughly they do their job.



Compare Reports:

Each inspection company operates differently, but there's an easy way to get an idea for how they handle their inspections —— ask potential

home inspectors

to provide you with a sample copy of an inspection they've done. This will help give you an idea of how each inspector handles their inspections as well as how in-depth and detailed their reports are.



Interview Them:

You don't want someone who is going to waste your time and money. That's why it's always encouraged to interview your prospective home inspectors and ask them any questions you may have. This is also a good time to discuss what prices include which services and if there are any extra services you may be interested in.
When it comes to your greatest asset and the safety of your family, don't feel guilty about being as thorough as you can be with who you choose. Do your research and find a qualified and experienced home inspector today.
For more information on finding the best home inspector from the experts at Alert Inspection Services, please contact us here or call us directly at 616.662.6990.