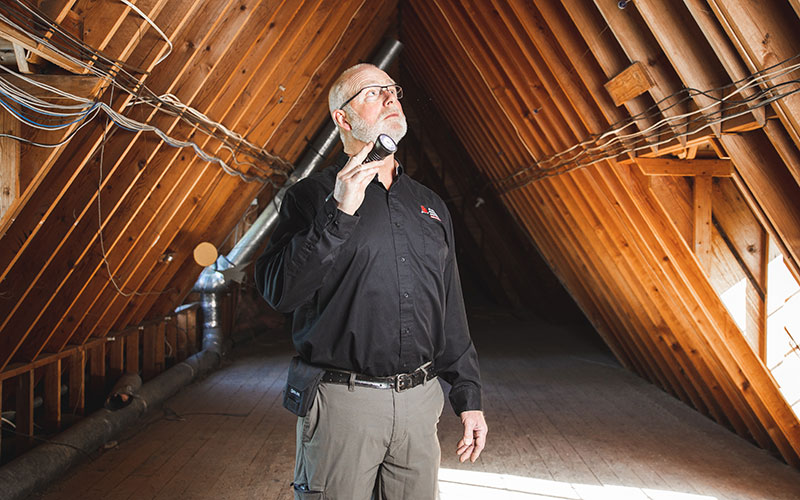 13 Jul

Don't Do This During An Inspection

Whether you're buying a home, selling one or simply want an update on your home's health, receiving a quality home inspection is one of the greatest investments you can make on your current or future house.

Uncovering anything from a furnace on its last legs to serious signs of infestation, a home inspection done right can reveal many hidden problems that, undetected, could have left you open to costly consequences.

Though scheduling a home inspection can seem like a tedious process, you never want to skip it, and you never want to do it wrong.
Here's are three things you
shouldn't
do during a home inspection:
Choose The Wrong Inspector:

Your home is one of your greatest investments, so make sure you are entrusting its safety in an

experienced home inspector

. Do your research, and once you find a few good candidates, check licenses and ask to see

their reviews

from past customers to ensure you are choosing a quality inspector. Check out this blog for

choosing the best home inspector

.



Get In The Inspector's Way:

When it comes to your home inspection, we encourage you to tag along and ask questions, but for the sake of your time and money, try to avoid getting in the home inspector's way. To ensure an accurate inspection, stick with your inspector during their review, but try to keep to yourself during inspection. This includes avoiding turning on parts of the house, running faucets and more.

Hold The Inspector Liable:

Though you should always go with an experienced home inspector, there are often details in their contracts that will prohibit you from holding them legally accountable for undiscovered problems or disasters. To help with this, be sure to do your research, find a

trusted home inspector

and ask them before they begin their inspection if they offer any warranties or compensation for missed problems post-inspection.
For more information about quality home inspections from the experts at Alert Inspection Services, please contact us here or call us directly at 616.662.6990.