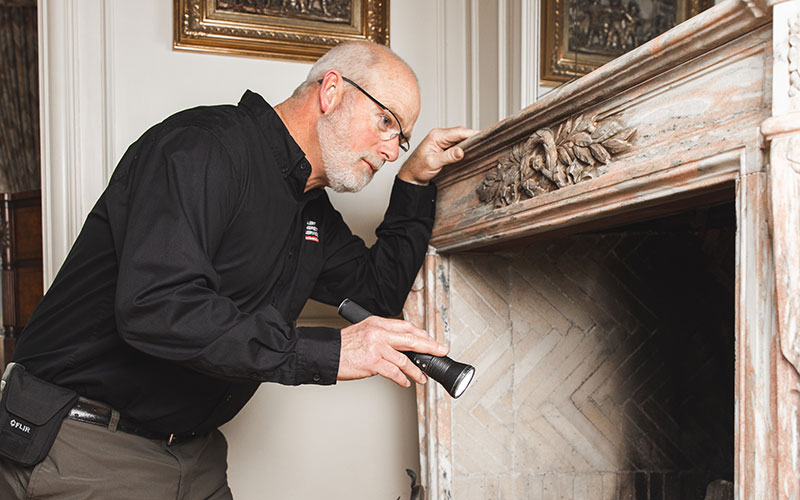 13 Jul

7 Reasons You Need A Home Inspection

By receiving an in-depth look at the home you're about to buy, you will have the opportunity to move forward with the knowledge to be confident in your purchase, negotiate for repairs or walk away if serious defects are found. 

When homeowners opt to skip the home inspection, they leave themselves vulnerable to a long list of complications. From structural issues to pest infestations, these common house problems can have heavy financial consequences when not discovered in time. Investing in an inspection by an experienced home inspector before problems arise can save you a lot of time and money in the long run.
Here are
seven reasons you need a home inspection
:
You're Selling:

Get a heads up on potential issues that could arise when buyers get a home inspection done by getting one done ahead of time. This will give you the opportunity to fix any problems in advance so you can really get your money's worth when you decide to put your house on the market.



You're Buying:

Many mortgage loans require homebuyers to get a home inspection done on the house they are interested in before closing. By receiving an in-depth look at the home you're about to buy, the seller will have the chance to fix the problems by either fixing issues themselves or renegotiating the price so you can have the repairs done yourself.

Shed Light on Safety Issues:

Whether your home is old or new, safety issues such as faulty electrical wiring, inoperable windows or even problems with your roof or plumbing can occur. Though some of these issues may not seem like a big deal, others can put both your home and family at risk. Be sure to invest in a trusted home inspector

who can shed light on the more serious safety issues.

Reveal Pest and Insect Problems:

Termites and other wood-destroying insects can lead to costly infestations, if they are not caught in time. An experienced home inspector

will uncover signs of insect problems and recommend a trusted company to help resolve your problem.

Uncover Structural Damage:

Instead of risking your most valuable investment and putting your family at risk, trust a home inspector to take a look at your home's structure.  Structural problems may cost thousands of dollars to repair or repairs may be less costly when caught early.

Forecast Future Problems:

As well as shedding light on current problems, an experienced home inspector

can help uncover any problems that may arise with your house in the future. By catching signs early, you can keep an eye on potential risks and establish a solid game plan for when it's time to remedy the problem.

Provides Peace of Mind:

Even if you don't plan on selling or buying anytime soon, scheduling a periodic home inspection can help you stay on top of your home's issues to ensure your family stays safe.
Your home is one of your greatest investments, so never opt to waive an inspection and always reach out to a qualified home inspector when you have questions regarding your current or prospective home's condition.
For more information on why you need a home inspection from the experts at Alert Inspection Services, please contact us here or call us directly at 616.662.6990.